Heating & Cooling Maintenance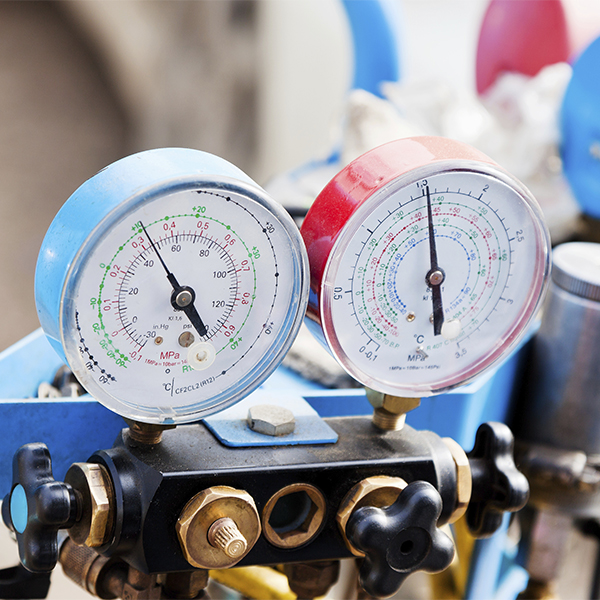 With regular maintenance you will prevent small problems from becoming big problems and ensure optimal performance of your comfort system. We also offer annual maintenance memberships.
Regular maintenance will:
Provide longer lasting equipment
Reduce utility bills
Reduce repairs
Provide a more comfortable indoor environment
Protect your investment
What We Do During A Performance Tune-Up: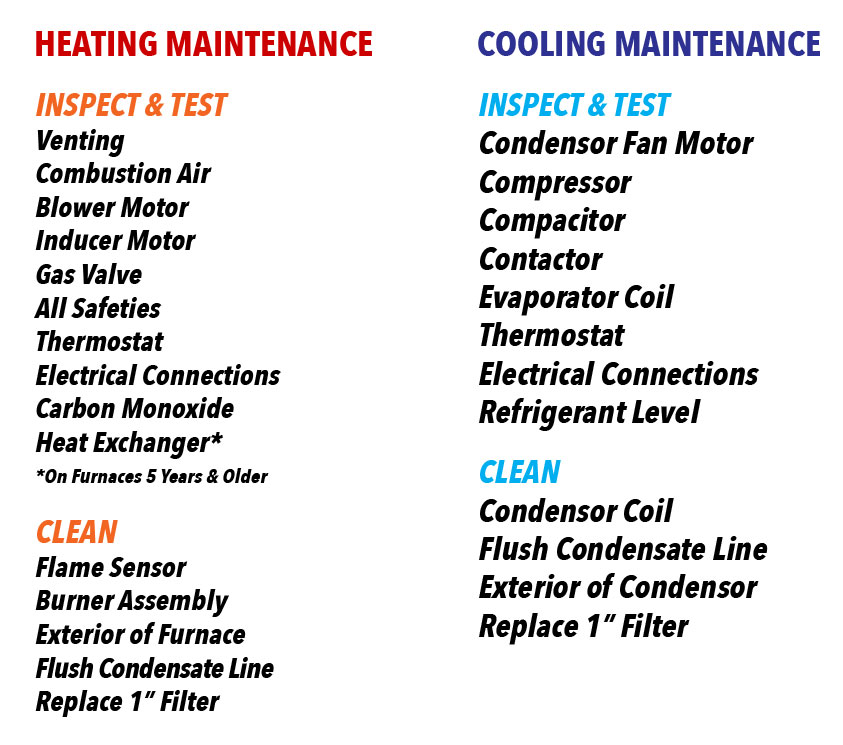 Start saving money the next time you turn on your system by signing up for Canyon Air's Maintenance Program!
Heating and cooling systems have a way of breaking down when the weather is at its worst; on the coldest day of a frigid winter, or during a sizzling summer heat wave; times when your comfort system must work the hardest, and when you need it most.
Regular check-ups will help to maximize the life expectancy of your system; unfortunately, even the best maintenance won't prevent normal wear and tear.
Your investment in our maintenance memberships includes: Two Performance Tune-Ups Per Year
Having your system checked regularly enables us to keep your unit running as efficiently as possible, which saves you money on your utility bill month after month. These regular check-ups also enables us to catch problems such as loose or burnt wires, and freon leaks, before they lead to a larger problem such as motor failure.
Start saving money the next time you turn your system on by signing up for Canyon Air's Membership Maintenance Rewards
Maintenance Program Benefits:
10% Off All Repairs
No Overtime Charges
Waive Diagnostic Fee*
FREE 1" Filter
Courtesy Reminder Calls
Membership Maintenance Rewards applies to two prepaid maintenances. *Any service call within 6 months of membership maintenance.