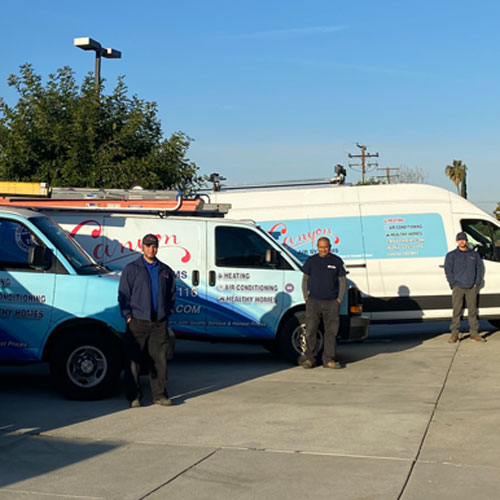 Repair Service Hotline: (626) 565-4999
Our experienced and certified technicians are equipped to diagnose and repair your heating and a/c equipment. We stock our technician's vehicles regularly and to capacity. By providing the best universal replacement parts, we hope to perform repairs same day. Of course, this is not always possible but our staff works closely with our suppliers to get the best turn around time. Our team is here to help by providing friendly service and honest prices. Your comfort is our priority! To help reduce those service emergencies, we offer preventative maintenance to keep your comfort system running at peak performance.
Does My System Need Service?
Sometimes it's hard to know if your system is working correctly. Thankfully, we are here to help. Below are some issues you may want to call us about:
A/C or heater making strange or loud noises
Air from vents not as cool or hot as it once was
Air from vents smells odd or unusual
Thermostat not responding to settings
Our repairs solutions are extensive, here are some of the services we offer.
Air Conditioning Components Serviced:
Refrigerant Lines
Condensate lines & pans
Condenser & evaporator coils
Condenser fan motors
Compressors
Run capacitors
Contactors
Heater Components Serviced:
Gas valves
Blower motors
Safety controls
Flame sensors
Flue draft & combustion
Ignition & burner assemblies
More:
Filters
Thermostats
Electrical connections
Electrical disconnects and fuses
Condenser/Furnace relocation